---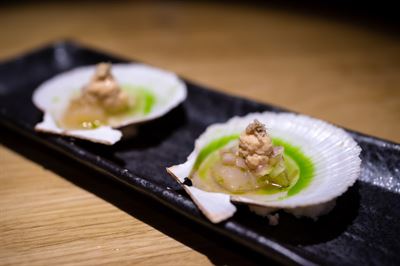 SCALLOP
Fresh Icelandic Queen Scallop served with smoked cod roe, wasabi dill oil, and champagne vinaigrette.
---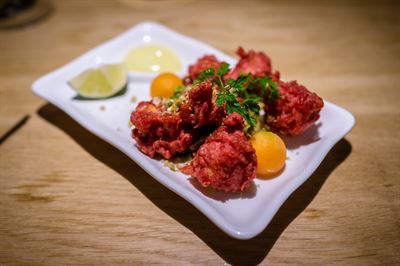 KING PRAWN
Tempura King prawns served with sweet melon balls, yuzu jalapeno dressing, and wakame.
---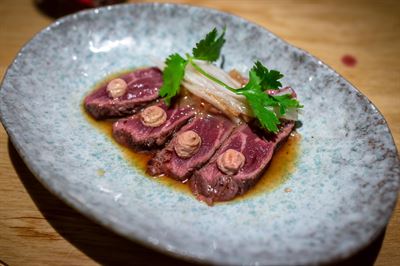 WAGYU BEEF TATAKI
With truffle Matsuhisa dressing, foie gras mousse, and daikon.
---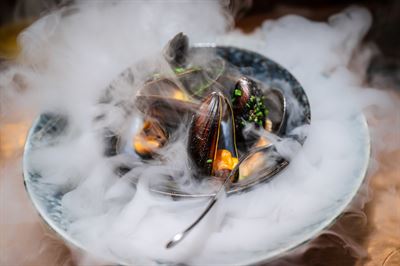 MUSSLES
In creamy rock crab broth and coconut.
---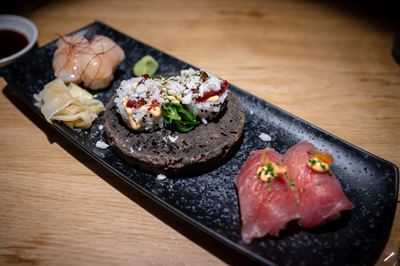 YUZU SCALLOP / TUNA / VOLCANO LANGOUSTINE MAKI
Langoustine tartare, 7 spices, and chili on top of a salmon and cucumber maki.
---
LIGHTLY SALTED COD
Served with soba noodles in a langoustine broth, smoked haddock brandade, and matcha butter.
---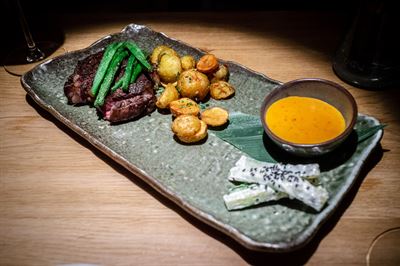 BEEF RIBEYE
The perfect balance between fat and meat with small potatoes and smoked chili béarnaise.
---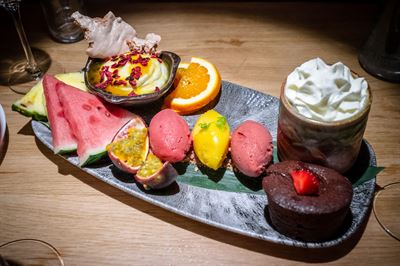 DESSERT PLATE
WARM CHOCOLATE CAKE - filled with chocolate, served with strawberries and vanilla ice cream.
WHITE CHOCOLATE CHEESECAKE - served with brow sugar meringue, sorbet, and passion fruit sauce.
YUZU CHAWAN MUCHI - with fruit salsa and coconut foam.
SORBET SELECTION - served with exotic fruits.
---